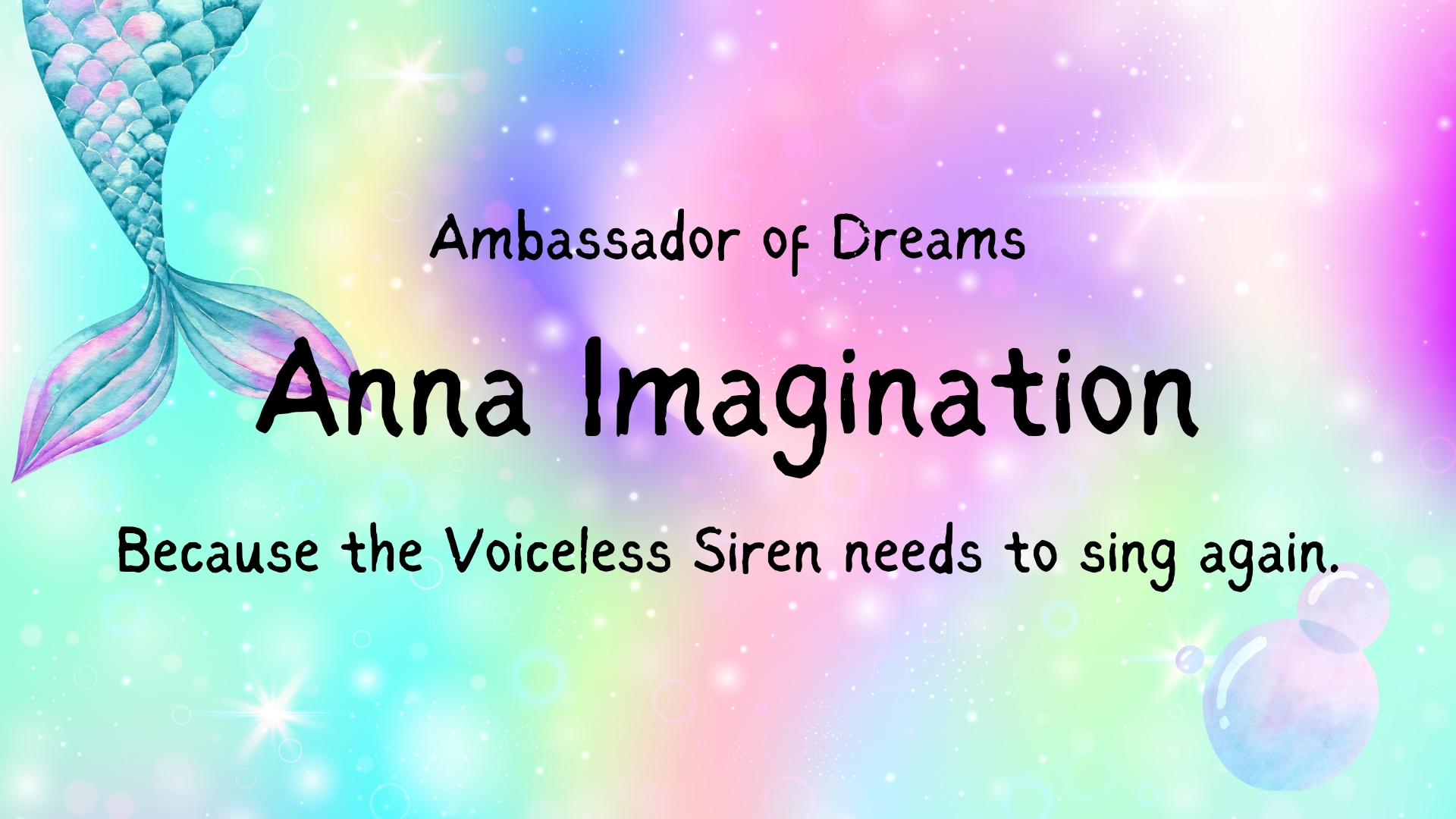 Get on the List for The Mermaid Club
Here is my challenge! Fortunately, I speak "Subconscious Mind!"
My Subconscious Mind blocks EVERYTHING that is not FUN. (True story). Which means, every event I host, MUST be FUN… like a KINDERGARTEN room… FOR ADULTS! The moment, my Subconscious Mind THINKS this is boring, adult work, he SHUTS IT DOWN!
Yes… this is why I can't get a 9-5 job "For the Man."
Ya, see! *pulls out the crayons and begins to scribble* … I was so severely abused and traumatized by "The Man" due to my 40 years of Domesticated Slavery, that ANYTHING with the Patriarchy and/or The Society, triggers me. BAD… In order to overcome this, I have to do EXPOSURE THERAPY, which mostly means subjecting myself to MORE abuse so that I get "desensitized" to abuse… Doesn't make much sense, right!?
OR… I could just… HAVE FUN MY WAY… and BUILD a NEW system where I can function HEALTHILY!
So when you work with me, I need sock puppets (OMG! We could make sock puppets!), crayons, theater, stage, costumes, crowns, PLAY… all the stuff that ADULTS aren't ALLOWED to have! Pretty cool huh!
AND… (this is the best part)… Psychologically speaking, adults are SUPPOSED to play as much as children! (This is why adults are so miserable)… so I thought…
"Anna! You know what you should do?"
And my Identity said, "What?"
Kindergarten… for ADULTS! And… use Plato's Logic™… You know… where we SET AN EXAMPLE of how an adult SHOULD be and how they SHOULD live and let our Mimic Instinct, Role Model, and Reciprocity kick in and do the rest!
And I said, "Self! I knew it was me cuz I was talking… That is a great idea!"
So here is the deal! I am doing a two-day Slumber Party, PLAY DATE on 1 December 2023!
Wear your jammies! Cuz it's a Slumber Party!
COSTUMES AND DRESS UP, or Wear your jammies!
Bring your crayons.
Now, while we pretend we are all mermaids, I will talk to you about The Mermaid Club. I'll talk to you about Social Anxiety, the Subconscious Mind, and play games designed to relax and soothe the Fear System and open your Voice to reach your Identity. We'll be doing meditation, a healing circle, and Havening! We will play "Make-Believe" kind of like how children "play school" – Hey! Have you ever noticed that no child EVER played "Go to work" as a child!? Isn't that strange how NONE OF US EVER "dressed up" and played at "Going to work" … It's like we knew…
So here's the deal. Join me on 1 December 2023 for 3 hours. 11:00 AM EST – 2:00 PM EST.
Save your Seat for The Mermaid Club : Slumber Day Party and Find Your Voice ! – Price $47
Save your VIP Seat with one-on-one Consultation for The Mermaid Club : Slumber Day Party and Find Your Voice – Price $107
That morning you will receive the Zoom link to join us!