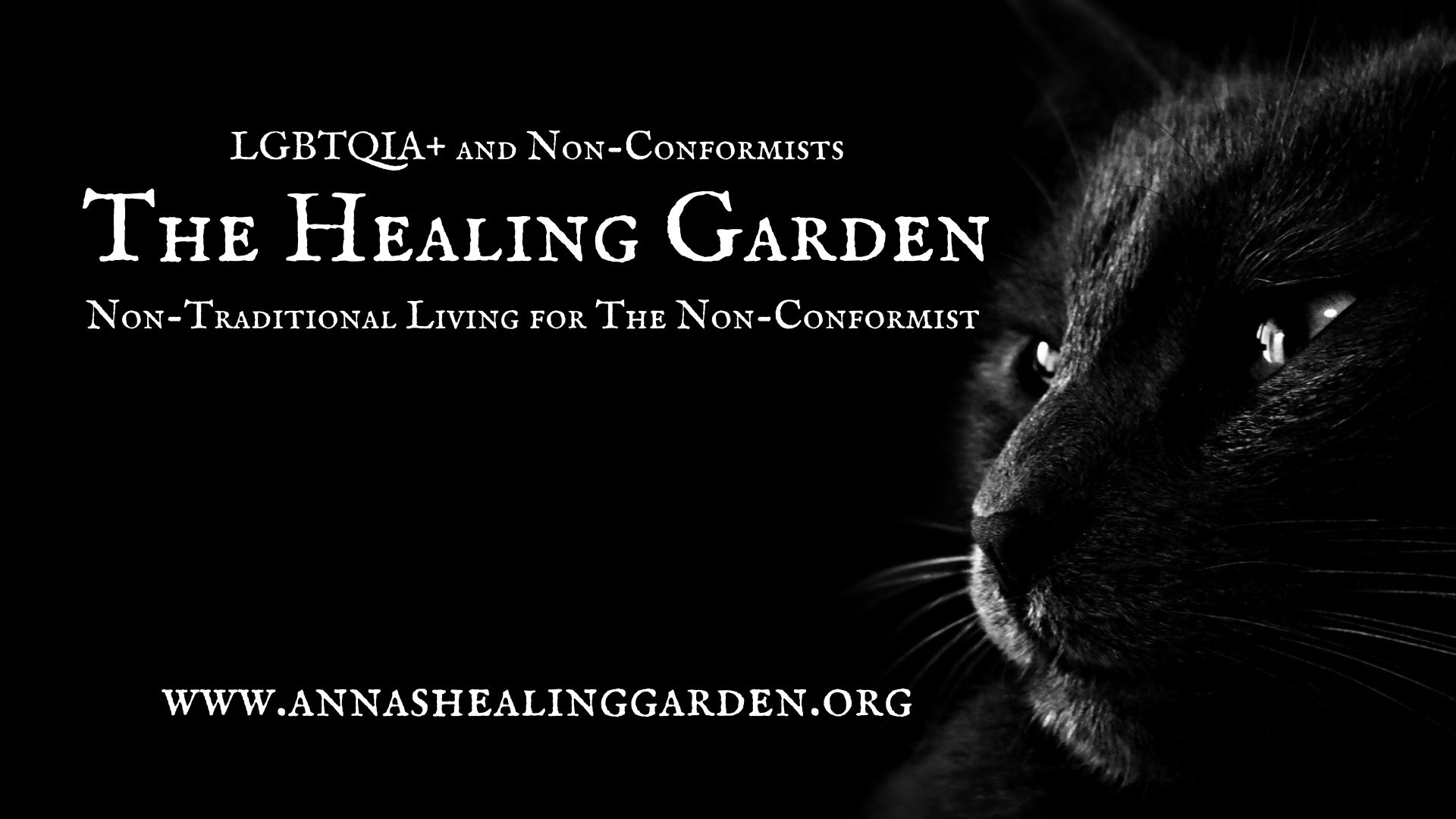 Your Journey of Authenticity
Welcome to The Healing Garden, home of Triadic Healing with Perspective Psychology. This is very much a "Learn as We Build" model. On 10 September 2023, Anna's 30 years of research and studies concluded and she switched her focus from self-education and study over to teaching.
Welcome to The Healing Garden.
We need to get you onboard to ensure you have everything you need. Subscribers to our email receive the Instructions right to their inbox. So let's start you there.
Subscribe to The Philosopher's Fountain.
What is The Healing Garden?
The Healing Garden is a University modeled after the University of Ancient Alexandria. The greatest Teachers and Thinkers in the world attended the University of Ancient Alexandria including Socrates, Plato, Alexander the Great, Aristotle, Plutarch, and Christ… just to name a few. The Healing Garden is the revival of that curriculum and is the same education I received from 1995 to Present Day.
The Lost Subject
The Lost Subject is the Study of Perspective. The University of Alexandria was built solely to study and master Perspective. Perspective Study is Science, Art, and Philosophy all in one.
Trauma Healing, Authentic Living, Resolving your "Mental Illnesses," and Manifestation are all mastered through the Study of Perspective.
The courses were designed to continue your Mastery of any subject and infuse it with all other subjects to dissect and explore Perspective.
The Mission of The Healing Garden University is:
Authentic Living
Manifestation
Mental Wellness and Optimum Mental Wealth
The core of The Healing Garden is Philosophy-Based Learning. The purpose is to evolve the human mind through the 5 Stages of Growth as introduced by Dr. Graves in Spiral Dynamics. For those who wish to go on to the "God Self," they are invited to continue their education with The Healing Garden. Students will have the option to continue their journey from Stage 6 to Stage 12.
The Healing Garden will go on to teach Stages 12 to Stage 18 for as long as Anna is able.
Our Ethics
All Education at The Healing Garden is FREE FOR ALL. Which is part of our Ethic, that Education should always be free. We accept donations to keep our school up and running, but also, we have Field Trips and Memberships that help up financially support The Healing Garden. If you feel you are a student of The Healing Garden, please consider a donation.
The Healing Garden built this space for anyone who ever felt unloved or like they didn't belong. The Garden is more than a University, it is a Home and a Place to Unconditionally Belong for anyone who has ever needed it. It is for the LGBTQIA+ Community, Non-conformists, Millennials, Nudists, Polyamorous, Exhibitionists, and minorities of all race, age, gender… all are welcome.
The Healing Garden is for anyone aspiring to increase the age of their Subconscious Mind anywhere from 5 to 12+.
Your Subconscious Age
We have the age of our bodies, the age of our Ethics, and the age of our Minds. We will be talking about Coordinates later in Lesson, for now, just aspiring or desiring to heal, grow, or live free without pain or trauma is more than enough of a requirement to join. If you are here to learn with an open mind without holding on to Expectations, Traditions, Religions, Faiths, Cultures, Approval from Others, then you are welcome to learn and grow and heal with The Healing Garden.
Students must be ready and willing to abandon the rigid mindset of "God" because within these walls, we challenge, we question, we dissect "God." Most students (All Students) reach a point where they completely abandon the concept of God and live, for a time, without the Archetype.
If you cannot embrace this practice, The Healing Garden is not for you.
The Ancient University of Alexandria
"Let no man who has not studied Geometry Enter These Walls."
To summarize, if you do not grasp the basic concepts of Algebraic Equations and Proofs, you may struggle comprehending the lessons taught in Triadic Healing.
The book I used for my own studies is Geometry & Trigonometry For Calculus : A Self-Teaching Guide by Peter H. Selby ISBN 9-780471-775584 and is no longer in Print. Buy used on eBay. Any book or online source will suffice.
The Right Language
Your Journey of Authenticity… Not your typical "Healing" Journey.
When we are abused, there are two things that occur without exception :
Your Identity is taken away from you either in part or completely.
Your Cognitive Core that operates Understanding and Memory have been tampered with
You are not "Healing." You are on a rescue mission. You are sorting through the bowels of your Subconscious Mind in search of your Identity and Defense System while you recover the pieces and put you back together again. But your Subconscious Mind is not going to like this because it has worked hard to adjust your Behavior according to the Expectations of Perfect Inauthenticity.
You are not "Healing." You are repairing the Cognitive Core by removing the offending illogic that caused Cognitive Dissonance inside of you that is preventing you from not Understanding or Remembering properly.
It's why you ruminate, fixate, and obsess on the Trauma. Your Cognitive Core is stuck in processing because it's trying to Understand… but it can't. Because your Abuser tampered with your Cognitive Core.
Yes. It is that simple.
"In Simplicity there is truth." – Sir Isaac Newton
When we don't use the correct and precise terms, this leads to misunderstanding and confusion. In Triadic Healing, you are going to learn just how much damage and Mental Illness "using the wrong words" can cause to your Optimum Mental Wealth.
Words matter. And the Wrong words are devastating to the Mind because our Mind revolves around Understanding.
For this reason, I call what you are on a Journey of Authenticity because, when you reach the 6th Stage of Growth (the 6th Ethic), you will realize "the big picture" and you will see that, this whole time, you were never healing. You were systematically shedding all the Expectations forced on you through abuse that ensured your "Perfect Inauthenticity" and obedience. You will see then just how much Perspective Abuse absolutely ripped your Identity away from you and left you seeking out additional abusive situations to reinforce the Perfect Inauthenticity you were taught.
Identity is a direct threat to your parent's and the society's expectations of you.
The words we use matter, as you will come to learn with Triadic Healing.
Before you get started with The Healing Garden, we will get you everything you need. You may already have a few of these things in place. You may be in the middle of your Shadow Work. Maybe yours just ended and you're ready to focus on maintenance and Self-Love. Regardless if you are looking for a therapist, if you just started therapy, or you are in between therapists, The Healing Garden is designed to supplement or (depending on your Healing Style) replace your therapy.
Where ever you are in your Journey of Authenticity, we provide you with the tools, map, resources, and information to help you get where you are going.
But first… let me paint you a scenario.
Are you a theoretical learner who needs to understand the How, the What, and the Science? Here is Anna's Method.
Triadic Healing for Teachers
Are you a teacher or a school principle? Would you like to incorporate Triadic Healing into your school? The Healing Garden teaches teenagers and teachers how to Ethically Self-Govern, Self-Comfort, be resourceful, hold one's self Accountable, and how to embrace Humility and ask for help. Contact Anna is you would like Anna to help you get Triadic Healing into your United States School District Free of charge.
Is this for you?
Triadic Healing is for people who value Growth more than Comfort.
Triadic Healing is for Non-Conformists who question the way we are told do things.
Triadic Healing is for Innovative minds and Intellects who seek a different way of thinking.
Triadic Healing is for people who value 100% Holistic Methods and Abstract Thinking
Triadic Healing is for Millennials and Gen Z's
Triadic Healing is for the Polyamorous lifestyle and the LGBTQIA+ Community.
Triadic Healing is for people who know how to Self-Govern.
Triadic Healing is for people who are 5th Perspective or higher.
If you feel you identify as one of these types, Triadic Healing is for you.
If you studied Physics or Music Theory, you will have an additional level of understanding and appreciation for Triadic Healing. In short, people are frequency. We each have our own song. We are all just looking for our own song. This is why Dissonance hurts us so much.
The Three Parts of Triadic Healing
Part #1 – Nurture Your Identity with Anna's Strategically Designed Self-Care Regimen
Part #2 – Understand Your Trauma with Shifting Perspectives Podcast
Part #3 – Train to Manage the 6 Parts of your Mental System
After Triadic Healing, we will conclude your Journey with "Abuse Proof You" where you will learn how to avoid abuse in the future so any trauma you encounter in the future will be avoided or your recovery time will be significantly reduced.
Are you determined and dedicated? Are you passionate about rolling up your sleeves and tackling your recovery head on? Become a Member and join Anna's Integration Workshop, "Journey Into The Self" and round out your Triadic Healing Journey.
(Optional) Journey Into The Self with Anna's Integration Workshop. We meet every Tuesday at 6:00 PM EST on Zoom. Note: This is a Casual "Philosopher's Lounge" where you are invited to ask Anna anything questions you may have about Triadic Healing.
Getting You Set Up
If you are ready to join The Healing Garden, proceed with onboarding.