The Rorschach Print Perspective – 25 April 2023
April 25
@
1:00 pm
–
3:00 pm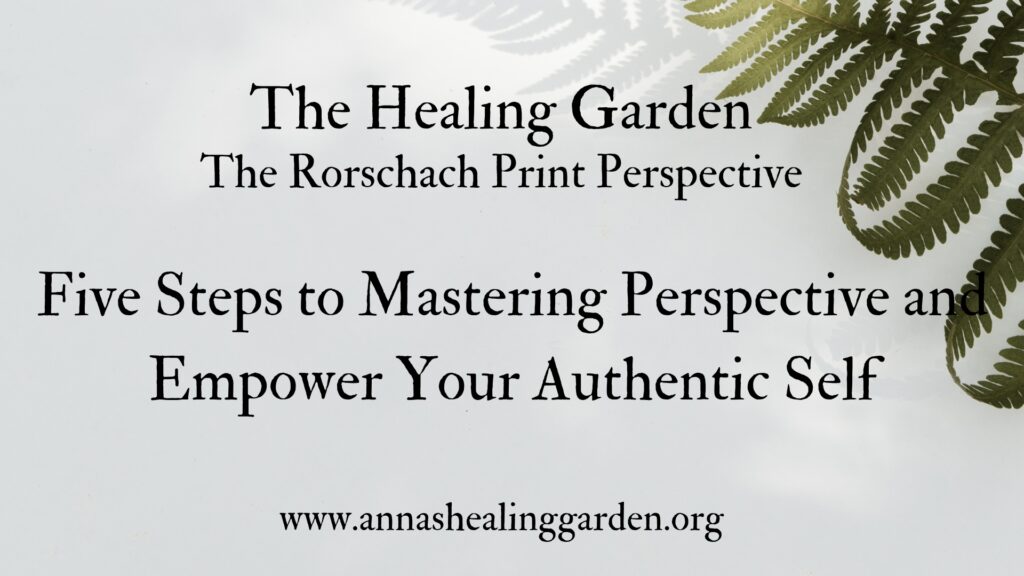 In the Healing Garden's Masterclass, You will learn all about the Rorschach Print Perspective and the Five Elements of the Identity: Ethics, Beliefs, Actions, Voice, Perspective.
You will learn the role that each one of these elements play, and how they are used to build a healthy, accurate perspective.
You will learn how fragile a perspective is and all the skills and tools available to restore yours, maintain it, and preserve it from future trauma and damage while using your Ethics, Beliefs, Actions, and Voice.
In a relationship? Then you will learn how the dynamic of your Five Elements of Identity conflict with your partner's Five Elements of Identity resulting in the number one reason for divorce, marital conflict, break ups, and heart break.
This meeting will be recorded. If you sign up for it, you will be sent the recorded version.