The Abuse-Proof You
June 6
@
1:00 pm
–
3:00 pm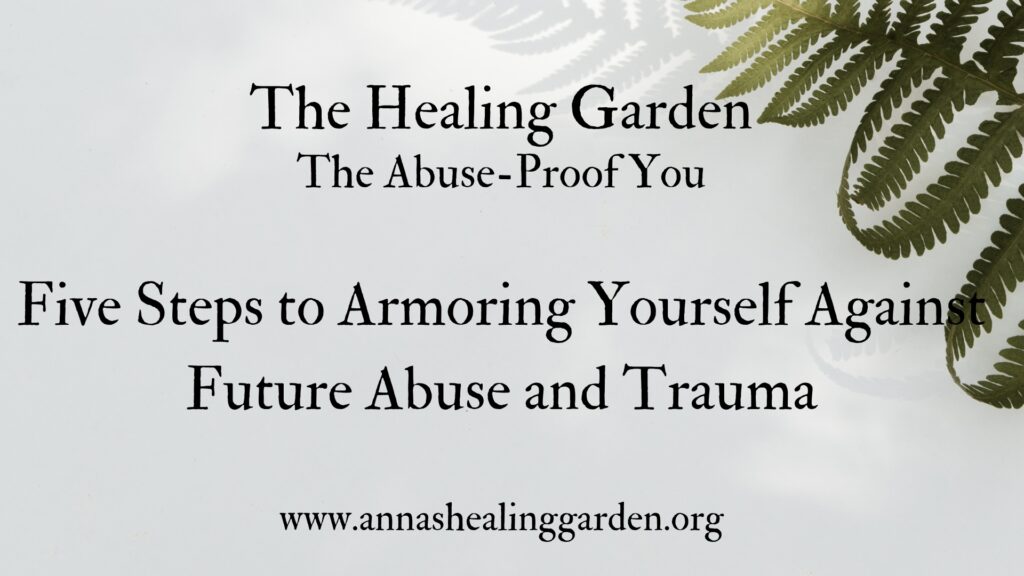 The primary reason abuse occurs is because we are not educated properly on what abuse actually looks like on the inside. We are not educated on what is being done to us when abuse happens. We are not educated or trained on what to do to mitigate abuse or how to deter the mental side effects after an attack.
In this Workshop, Anna dives deep at what exactly happens inside the subconscious when abuse occurs. From bullying to Narcissism, you will learn how to identify abuse. Why abuse is so destructive to the individual, how to prevent it from happening over and over so you can virtually make yourself abuse proof.
This meeting will be recorded. If you sign up for it, you will be sent the recorded version. If you cannot make this event you will still receive the recording, and you will be given the opportunity to message Anna any questions you would like her to cover in your absence.