Goddess Training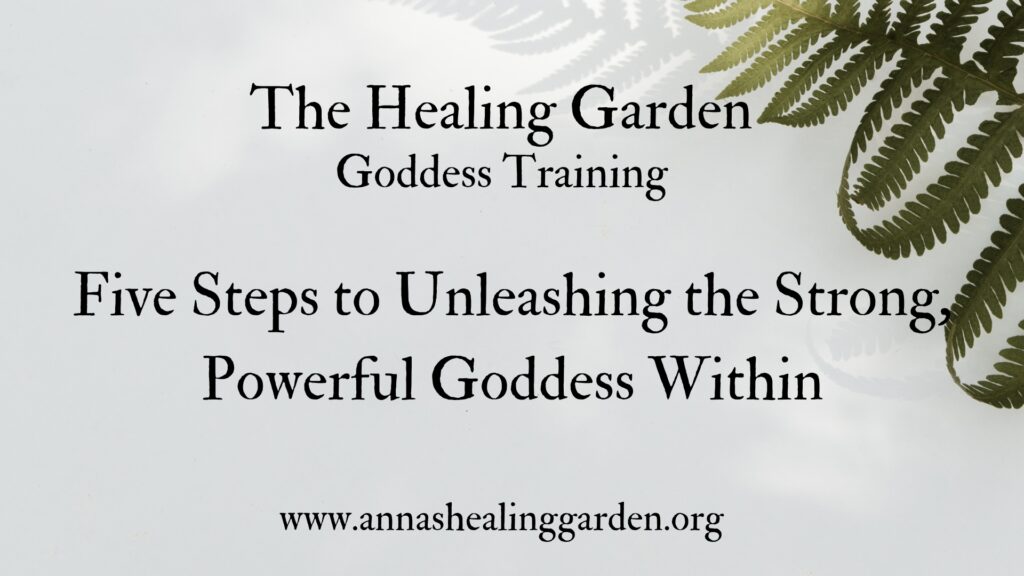 May 9
@
1:00 pm
–
3:00 pm
The Healing Garden's most requested Seminar is here! Goddess Training.
Goddess Training covers the same empowering journey Anna put herself through to restore confidence and self-esteem. this one is for ladies only (sorry guys, you'll have to sit this one out).
Here, you'll dig deep into your Self-Identity, locate your true self, and Anna is going to walk you through how to wrap your proverbial hand around that quiet, shy, timid side of you that longs to step out of the shadow and claim the day.
This is Goddess Training. You will receive all the tools required to nurture your true, authentic self on your own time so you can continue to embrace and nurture your bad-ass self long after this seminar is over.
This meeting will be recorded. If you sign up for it, you will be sent the recorded version. If you cannot make this event you will still receive the recording, and you will be given the opportunity to message Anna any questions you would like her to cover in your absence.