Demystifying The Subconscious
May 23
@
1:00 pm
–
3:00 pm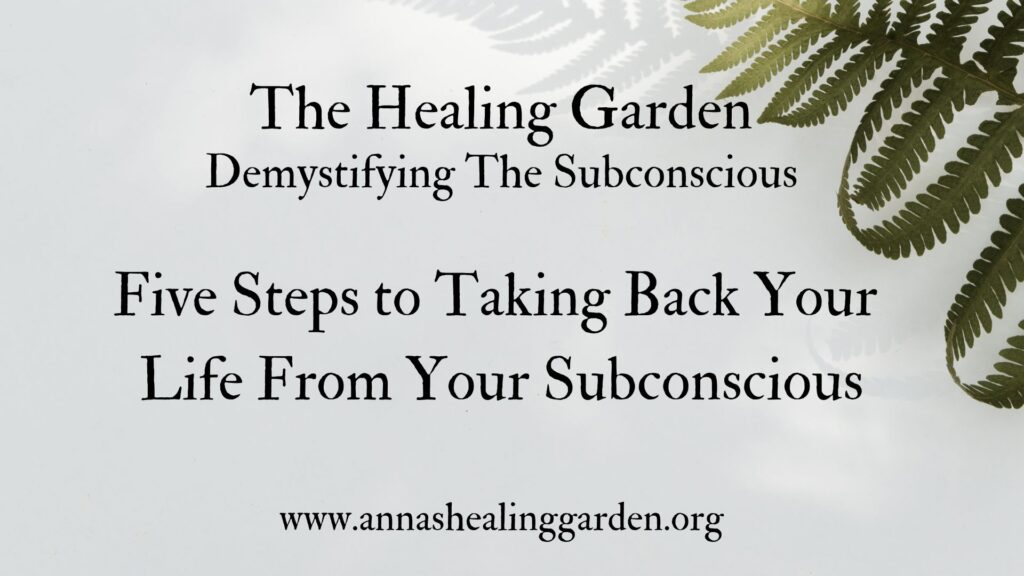 According to the CDC, your subconscious is responsible for 95% of your life.
That means that your consciousness, YOU, are being puppeted by a part of the mind that most people are completely unaware of.
I will be blunt. Every one of us has a relationship with our subconscious. And most of us, don't even know it's name, gender (yes, gender), or likes or dislikes.
Yet every subconscious contains preferences, likes, dislikes all of which are SEPARATE from the conscious mind. If you often catch yourself saying, "I don't know" to a question about your preferences, it probably means you are so unaware of what your subconscious wants and likes, that you can't even answer what you want for dinner.
Yes. Even that is decided for you by your subconscious.
In Part #1 of this seminar, Anna digs deep into all the parts of your subconscious. She breaks everything down into layman terms, and provides a full walkthrough on what each part does.
Part #2 of this seminar, covers how you can start working with your subconscious as a team and you learn how to stop being a passive player.
You will learn about the Id, The "Jerry," The Internal 3rd Party Voices that often berate you.
You will learn the language of the subconscious and how it communicates (the subconscious communicates a LOT, both in our sleep and while we're awake). You will learn how to communicate with it.
You will learn about the Mind's Memory Maze, "Domes," and how your personalities interact with your subconscious.
At the end of this seminar, you will be well on your way to applying your new subconscious relationship skills to the largest part of you.
(Due to the complexity and amusement of this topic, a second seminar may be in order).
This meeting will be recorded. If you sign up for it, you will be sent the recorded version. If you cannot make this event you will still receive the recording, and you will be given the opportunity to message Anna any questions you would like her to cover in your absence.