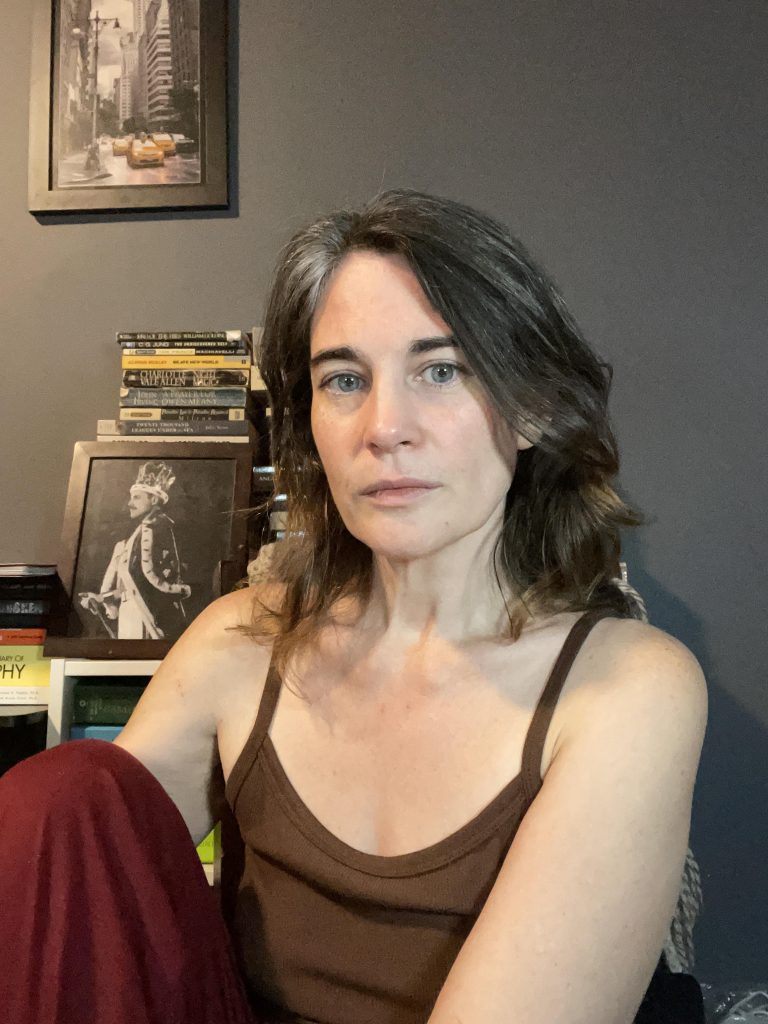 Anna's passion is Story Telling and Community Building, putting her focus on Networking. Story Stones are the markers Anna used in life to overcome her trauma through Life lessons that led her to the next Story Stone and were the key to keeping her alive as she built herself a path out of Trauma. Today, she gives these Story Stones to Bigger-Than-Life Women who, like Little Mermaids, have lost their Voice to "Shrinking," Trauma, and Social Anxiety.
From Slavery and Forced Prostitution to Entrepreneur, Philanthropist, and Sage
Anna's backstory contains violence and graphic abuse that spans decades of animal abuse, pedophilia, rape, slavery, and domesticated terrorism. Most of her abusers simply suffered from prejudice, ignorance, and the traditional belief that conformity and "boxed living" should be prioritized above all else.
Anna was raped on 9/11, forced to undergo an abortion at 18, used for IVF breeding, enslaved and sexually tortured for 6 months, groomed as an Escort for Business Men in New York City, and endured public rape as "punishment" for her disobedience. She was beaten by her brother for years. Her children were terrorized and abused as a method to control her. She was forced to stay on medications to ensure her obedience.
In 1995, Anna realized that her only escape would be education. At 15, she determined that Plato's University of Ancient Alexandria was the curriculum for her, and she began studying Philosophy, Psychology, History, Sociology, Physics, Geometry, and Music Theory all per the recommendations and values of Plato. While everyone else went on to get jobs and careers, Anna read The Great Books and studied under Plato's tutelage.
Plato commanded a study of The Arts that was as valued as the Sciences, with 9 subjects that emphasized the Arts, but only 5 subjects that focused on Math and Science. The reason for this was to teach Teaching, Learning, Thinking, and Communication, which is only nurtured among the Art of Story.
On 9/11, Anna was raped at 20 years old. That trauma led her to develop The Rorschach Print Perspective™, which would become the Foundation for Triadic Healing™ and Perspective Psychology. The Rorschach Print Perspective™instantly broke her Stockholm Syndrome and escape the pedophile who had groomed her as an escort for 5 years.
In 2015, shortly after publishing 4 books and becoming an award-nominated author, she was diagnosed with 5 "incurable" mental illnesses including Multiple Personality Disorder, Borderline Personality Disorder, Depression, and Living as a Shut-In. Her 30 years of trauma were endured without Alcohol, Substance Abuse, Self-Mutilation, or Medication. According to professionals, she should be dead.
At this time, Anna launched her first two business, Brain to Books™ and Angela B. Chrysler to launch her Author Brand and her Book Marketing Company for Indie Authors. She is Creator of the International Brain to Books Cyber Convention™.
In 2020, when her then-husband no longer had any use for her, he threw her out to "find another mother who could breed his children." Anna was only able to extract 2 of her 3 children from the Domesticated Slavery they were raised in. At this time, her therapists acknowledged Anna's "impossible" mental state.
"You crammed 20 years of therapy into 5."
In May 2023, Anna received a clean bill of health. Her accomplishment was achieved only through her Triadic Healing™, Plato's Logic™, and The Philosopher's Compass™ all of which Anna created after 30 years of studying Philosophy, Psychology, and Sociology.
Today, Anna uses her knowledge and accomplishments to heal Celebrities and to free Celebrity-Sized People from small lives. She talks passionately on the stigma of Mental Illness, Conformity Abuse, Perspective Abuse, our Society's "Forced Shrinking" on Women, giving Voice for the Voiceless, shines a spotlight on Age-ism and the abuse children endure on being Silent and Obedient, which cultivates Silent and Obedient Adults who harbor secrets for abusers long into adulthood.
These are the healing tools she now provides to others with Triadic Healing™.
Philosophy vs. Psychology
"Philosophy is where they put the good Psychology." – Anna
It is a common practice for Therapists and Psychologists to study Sociology for 2-4 years. Philosopher's might study 2-4 years of Psychology and Sociology.
After which, they pursue a career in their field leaving little time for furthering their education.
For Anna, she did little else but educate herself for 30 years. Her advanced understanding of Philosophy, Psychology, and Psychology allowed her to see connections in these three fields that no one else has ever been able to connect.
Philosophy, when combined with Psychology reveals three Lost Subjects of study the Human Race has not seen since the 4th Century:
The Subject of Learning, which Anna calls Plato's Logic™
The Subject of Teaching, which Plato taught through the many formats of Story Telling
The Subject of Perspective, which Anna developed and invented into Perspective Psychology
Combined, these subjects lead Anna to discover The God Code and Triadic Healing™ and The Philosopher's Compass™
Anna's Many Crowns
Healing and Life Management Services
Philanthropy and World Peace
Networking
Event Producing
Public Speaking & Oralstorian